Resources
Visual Resources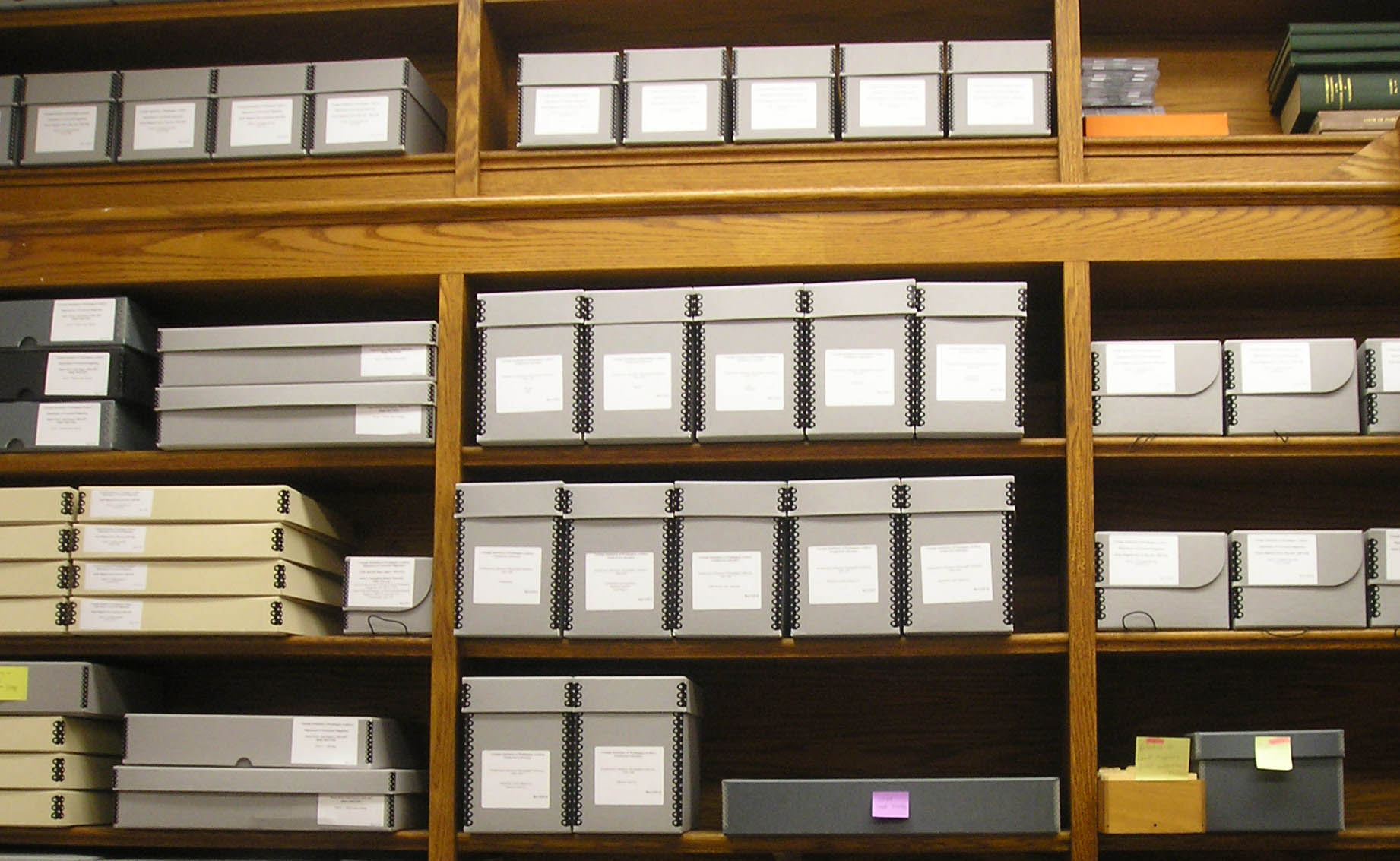 The archives at the Department of Terrestrial Magnetism and the Geophysical Laboratory in Washington, DC.
The DTM Instrument Photograph Collection finding aid is a good starting point for research in the Department's archives.  The collection includes the majority of instrument and equipment photographs taken by the Department before the mid-1950s, though additional images of interest may be found in other archival collections, including:
Radio Astronomy Program Records, 1950-1976  (photographs of radio telescope construction and operation)
Ionosphere Section Records, 1927-1959  (photographs of ionospheric sounders and monitoring stations)
Ocean Magnetic Survey Records, 1905-1956  (photographs of geophysical, meteorological, and oceanographic instruments in use on the sailing vessels Galilee and Carnegie)
World War II-Era Records  (photographs of DTM's defense-related R&D projects)
Photograph albums in the series DTM Views in Foreign Lands document the Department's land magnetic survey work starting in 1905 and contain numerous illustrations of geophysical instruments in field use.
Images of Geophysical Laboratory instruments, experimental laboratories, and field work are integrated into the Geophysical Laboratory Photograph Collection, 1907-present.  The collection also includes images illustrating the Laboratory's optical glass research during World War I.
Supporting Documentation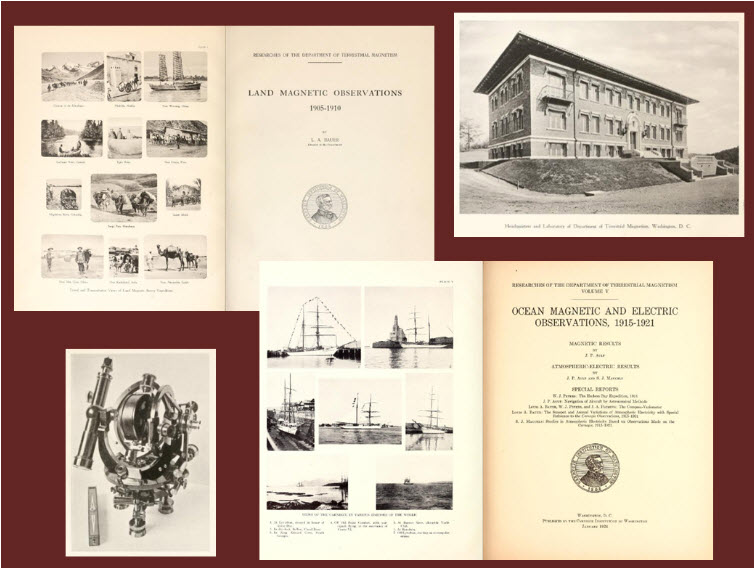 Selected Carnegie publications.
Detailed descriptions of the geophysical, meteorological, and oceanographic apparatus used in DTM's World Magnetic Survey and at its observatories are provided in the monograph series Researches of the Department of Terrestrial Magnetism (published in 26 volumes, 1912 to 1969).
DTM Instrument and Equipment Records, 1905-1945 contains a wealth of archival documentation, including operating manuals, technical drawings and schematics, tests and standardizations, correspondence with manufacturers, and usage history for apparatus owned by the Department.
Procurement records and associated correspondence for apparatus acquired during the Geophysical Laboratory's first decade of operation and for selective projects (volcanology expeditions, high pressure research, optical glass studies) thereafter are contained in Geophysical Laboratory Financial Records, 1905-1961.  The collection also documents defense-related research and development undertaken by the Laboratory during both World Wars.
The Carnegie Institution Year Book (published annually, 1902-present) contains annual reports of the operations of both departments, including descriptions of significant instrumentation and facilities.